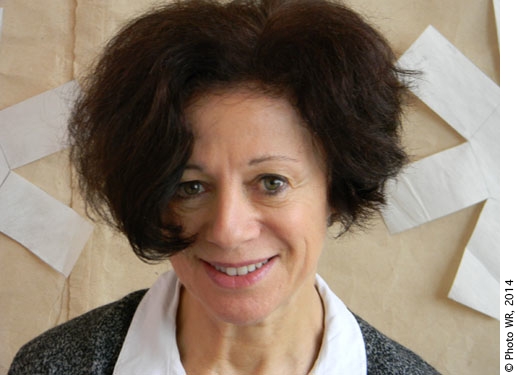 Karin Lewin was born in Gothenburg, Sweden in 1948.
After completing her secondary education in 1968, she enrolled in the ENSBA (Ecole National Superior des Beaux-Arts) in Paris, France, where she obtained her degree in Artistic Painting in 1972.
From 1972 to 1979, Karin continued her studies at the ENSBA, majoring in engraving and lithography part time. During this period, she consecrated as much of her time as possible to pursuing her artwork and at the same time taught art classes at the Swedish School in Paris. She made several exhibitions and managed to sell just enough of her artwork to survive like so many other beginning artists.
She was fortunate enough to have met and worked with numerous well known and inspiring artists such as : W. Spitzer, Yankel, Corneille, B. Lindström, David Hatchard, Birkemose, E. Klasson, E. & E. Friedrich and Yvan Bafoil.
Finally, in 1980, Karin was officially declared a valid working artist by the French government and accorded residency and working papers thus ending her eleven-year trek as a student. In 1999, Karin was listed in the Bénézit Dictionary of Artists.
She has continuously lived and worked in Paris since 1968 and traveled extensively throughout the world where her work has been exhibited.
WR